The Law Office of Bryan D. Perkins || The Firm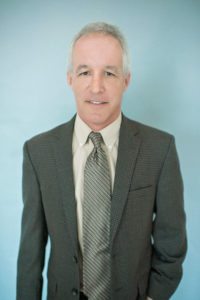 With more than 25 years of experience in family law, estate planning, business law, and employment-related disputes, the Law Office of Bryan D. Perkins can confidently claim to be one of the leading law firms licensed to practice in Texas and Colorado. We take pride in our ability to satisfy clients by anticipating, understanding, and solving each of their unique problems. We make use of our extensive academic knowledge, industry experience, and litigation skills to not only protect our client's interests, but also to consistently deliver the best results possible.
Bryan D. Perkins || Attorney-at-Law
Bryan D. Perkins, the firm's founder, owner, and namesake, was educated at the University of Texas at Austin (BBA with highest honors) and the University of Texas School of Law (JD with honors). He is a Certified Public Accountant, member of the Texas Bar, the Colorado Bar,  the Family Law and Labor and Employment Law Sections of the Dallas Bar Association, the Family Law, Labor & Employment Law and Litigation Sections of the Texas Bar, the Bar Associations of the Fifth and Tenth Federal Circuit Courts of Appeal, and the U S Tax Court.
Despite his business training and diverse practice area experience, Bryan considers himself first and foremost a trial lawyer. In fact, his skill and experience in litigation have helped him achieve  noteworthy and even law-making results in several significant cases, including one where he served as the lead counsel in an ERISA based class action involving more than 1,200 plaintiffs, and in an FLSA collective action involving over 2,200 class members. In addition, he has prevailed at trial and in arbitration against negligence, intentional tort, statutory discrimination, deceptive trade practices and breach of contract claims; has obtained significant awards in favor of his clients in commercial litigation matters; and has successfully argued appellate matters before the federal Fifth Circuit and Texas state courts of appeal.
His reported cases include: Bonner v. Henderson, et. al., 147 F.3d 457 (5th Cir. 1998); In Re David's Supermarkets, Inc., 43 S.W.3d 94 (Tex.App – Waco 2001, no writ); Carter v. Countrywide Credit Industries, Inc., 189 F.Supp.2d 606 (N.D.Tex. 2002), aff'd 362 F.3d 294 (5th Cir. 2004) which established the enforceability of individually executed arbitration agreements under the FLSA in the federal Fifth Circuit Court of Appeals; Walker v. Countrywide Credit Industries, Inc., 2004 WL 246406 (N.D.Tex. Jan. 15, 2004); and Ortiz v. Plano Independent School District, Docket No. 014-R10-10-2012 (Comm'r Educ. 2014).